Alchemy in service to the Soul
Alchemy in service to the Whole
Dive in, feel the current, let the river of love carry you.
It's longing to go home, flowing to its source.
LIFE TRANSFORMATION COUNSELING
FAMILY CONSTELLATIONS - One on One and group Online Sessions
YOGA
TRANSPARENCY - THE AWAKENING PROGRAM
FALL MEDITATION SERIES
Healing the Father Wound, Healing the Mother Wound
:
Bringing Order and Peace to our original Family dynamics!
An Online Retreat November 11 & 12, 2023
Each day we meet from 9:00 a.m. to 3:30p.m. EST
Requested fee is: $180.00 for both days
Feel free to contact me with any questions or pay using the Donate button below.
Upon receipt I will contact you with confirmation and details!
Looking forward to seeing you soon.
Blessings!
Pacific Coast Mexico March 10 - 16, 2024
Join Anna and her sister Gabrielle Gerard - Jenks for a 5-day retreat on the Pacific coast of Mexico
in March of 2024! A sun filled journey that includes using the Human Design and Gene Keys system
as a road map to your unique expression of Authority, along with Soul Work and
Family Constellation group, Yoga and meditation!
We will enjoy two local outings, 12 sessions, great, local food, beach time, and rest!
Please share your interest with me if you wish to know more!"If I had a mascot it would be a lighthearted and clear chameleon with wings.
She heals Soul Wounds with care and without reserve for and with the many who walk, or crawl,
in profound curiosity and the essential need to look backward and forward
through constellations of time with grace."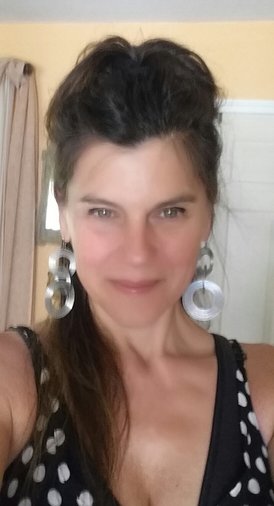 540 239 1233 amulya@thebreathingspace.org