Transparency with a ThemeQualities of ExcellenceThe premise of this online course
is based first on the belief that we are all unique expressions of a
collective evolution and awakening; it is a premise of unity and oneness.
With this felt and realized, we will gently explore patterns of opposites or psychic tensions
that freeze the potential energy of these specific qualities.
Here is the list of qualities we will explore together:
Belonging and Trust
Joy and Passion
Purity and Esteem
Innocence and Compassion
Truth and Fulfillment
Insight and Freedom
Bliss and Emptiness
An example
is that the feeling of belonging can certainly be compromised when
acceptance and rejection both are not seen and allowed through a felt sense.
When both are embraced, the natural state of belonging emerges without conditions.
We will meet on Thursday evenings from 6 to 8 p.m
. on Zoom,
a reliable online video service, on the following dates:
February 15, 22, March 1, 8, 15, 22, 29, April 5, 12, 19, 26 and May 3
The fee is: $240.00
Zoom invitation: Join URL: https://zoom.us/j/353485567Spiritual AwakeningThis live course,
held at The Breathing Space, offers gentle movement and
11 lessons with guided meditations to contact and explore the following dimensions:
Soul
Serenity
"Self"
Oneness
Light
Heart
Intuition and Higher Guidance
Bodily Preparation for Spiritual Energy
Letting in and Letting Be
Transformation
Karma & Maya
Waking UP
We will meet on Wednesday evenings from 6 to 7:30 p.m. on the following dates:
February 14, 21, 28, March 7, 14, 28, April, 4, 11, 18, 25 and May 2nd
The requested fee is: $170.00
Please feel free to contact me with questions and/or your desire to participate!
amulya@thebreathingspace.org
540-239-1233
Namaste & Blessings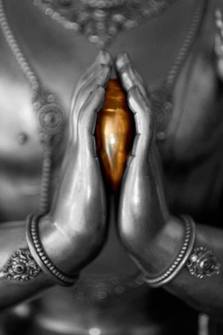 amulya@thebreathingspace.org or 540 239 1233

Dates for Monday, online Transparency group Meetings:
Remaining Dates: February 19 , March 12, April 16, May 21, June 18, July 16,
August 20, September 17, October 15, November 19, December 17