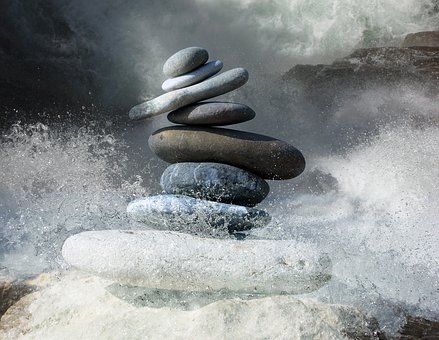 Please click on the link below for the service that interests you:

Life Transformation Counseling

Relationship Essentials for Couples
Anna
combines her years of somatic therapeutic experience and Eastern psychology
with her Masters in Transpersonal Psychology and her PhD research in Consciousness Studies.
The result is a comprehensive and gentle approach to navigating life and
relationship through change, crisis, life's beginnings, and endings.
It is also a way to read the signs and messages that the body offers through its symptoms.
Accessing the wisdom of the body and the open, relaxed mind can literally unblock and rewire the nervous system.
With her "wax on, wax off" approach, Anna allows the obstacles to relaxing as presence to release
while meditatively aligning you with the awake, aware presence that you innately Are.
This enables you to simultaneously surrender the old and engage in new and meaningful ways.
This work can help you gain resiliency, rest the nervous system and increase your capacity to hold
and experience emotion in a healthy way as they rise. Because our nervous systems are
negatively impacted by any trauma, large or small, this approach assists you in
resolving these holding patterns from the past, opening the body and mind to presence, flow and ease.
Client Feedback
" Most of my life, I have had a sense that there is something "more". I've looked and looked and tried to find peace
in everything from religion to drugs to family and career. And still… in the depths, something "real" was missing.
The dis-quiet grew and the thoughts inside my head rambled beyond my control.
Everything on the outside looked just right, but inside I suffered. Until one day, I made a decision –
I didn't want to suffer any more…but I didn't know how to stop it or if it was even possible.
I had no idea if there was actually a Truth to be known, but if there was, I wanted to know it.
Finding myself bewildered and wandering, Life brought me Anna Pittman.

Anna was like a light entering the darkness in which I was swimming. I've known Anna for
several years from attending her amazing yoga classes, which have always been a balm to my body and spirit.
Coming from an academic background, I wanted to work with a well-trained counselor.
I was drawn to Anna's incredibly in-depth training and educational background.
I quickly realized, however, that her knowledge goes far, far beyond books.
Anna is guided with powerful gifts of insight and awareness which stem directly from her knowing of Consciousness.
Her ability to truly listen and compassionately communicate integrated her multitude
of gifts in such a way that she was able to dive straight into the heart of my suffering.
Anna gently and intuitively guided me to open in ways that allowed me to realize the Truth of my Being.
There is no doubt in my heart that a light of true healing shines in Anna.
Her presence in my life, as in the lives of countless others, is transformative.
I am incredibly blessed to call her teacher and friend.""Yesterday's session has allowed me to access freedom and liberation at such a new level. As you know,
my dad and I have had a challenging relationship. Last night, on his birthday, I called him and we had the most
vulnerable and real heart-to-heart talk we've ever had. My dad and I both softened and just expressed how much
we love each other. It was a connection I've never allowed myself to experience with my dad. It was absolutely
beautiful and I am so very grateful for the work you do and how much you've helped me grow,
not only over these past 3 weeks, but over the years. Thank you so much!"
Contact Anna at annapittman.phd@gmail.com or call 540 239 1233
---