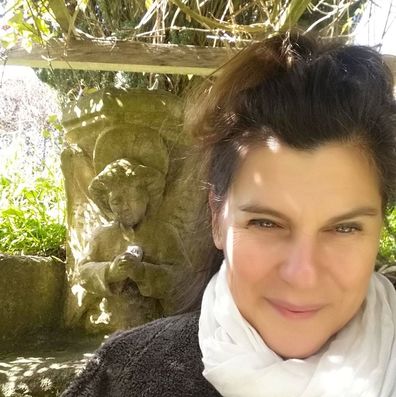 Anna Pittman has dedicated her adult life to understanding both the function and
mystery of the body/mind complex. She began her career as a modern dancer.
From 1984 – 1990
she studied the Limon style of modern dance from a practicing Zen teacher
who used improvisational work as a means to access the un-integrated emotions harbored
in the body and sub-conscious.
At the same time, Anna studied Hatha and Raja Yoga
with Carla Sgroi of the European Yoga Alliance for 6 years in Milan, Italy.
Anna continued her self inquiry through extensive psycho-spiritual therapy while
acquiring certifications as a 500 hour Advanced teacher of
Hatha Yoga, Meditation,
Phoenix Rising Yoga Therapy, Shiatsu bodywork, Massage, Transpersonal Barratt Breathwork,
Healing Touch, Reiki Master and a Life Transformation Consultant.
She is now available to groups and one-on-one where
she combines these various modalities into an experience of resolution and integration.
Presently Anna holds a Masters in Transpersonal Psychology, a PhD in Consciousness Studies
and a Ministry Doctorate from ULC.
4941 Long Shop Rd, Blacksburg, VA 24060
540 - 239 - 1233 or 961 - 1683
amulya@thebreathingspace.org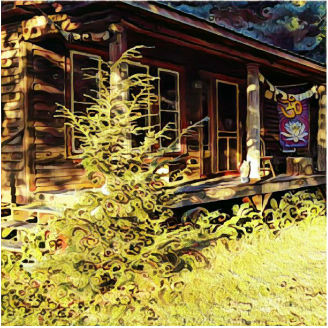 DIRECTIONS:
From Blacksburg ~ From town or 460 - Take Prices Fork Road away from town. Travel a good 3 miles through the area of Prices Fork and past the elementary school.
On your left will be Snuffys Sunoco Gas station - log cabin - and just forward and on your right, McCoy Road. Turn right toward the river.
Travel 3.4 miles to Long Shop Road. There will be a large white sign advertising Long Shop Service Center. Rte. 655. Turn right.
Travel half mile to 4941 Long Shop Road and turn right onto the gravel drive.
The Breathing Space is the cabin just in front of you as you drive in. Park on your right and please, come in!






---